YogaUnion Online TTC
Based on thousands of hours of experience from all over the world, Ourania and Spyros have carefully created and shaped yoga courses to deliver the most educational, life-changing experiences. Our Yoga Alliance certified trainings are designed to challenge and develop individuals at all levels, whereas our 200hr signature course specialises in Vinyasa Ashtanga Yoga, with a strong focus on the breath and how to combine it with movement. Thus, we are now offering a unique opportunity to our trainees to either start and complete our courses - online with live sessions by our instructors- at their own pace or begin their journey online and complete it in Bali*.
*Important Note: The following costs of our online courses refer only to those who are willing to begin and complete their trainings online. Additional costs are included in case you prefer to complete your training at YogaUnion premises in Bali. For further information please contact us via teachable or email at [email protected]
About YogaUnion
YogaUnion has been delivering Yoga Teacher Training Courses (YTTC's), based on Ashtanga Vinyasa Flow, an internationally accredited program with Yoga Alliance, for over a decade now. Enchanted by Bali and its energy since the first training they held here, the original founders, Ourania and Spyros decided to call this magical land their new home. Permanently situated in Ubud, where YogaUnion holds its premises, they also deliver robust online yoga classes with live sessions bringing the studio to your own home.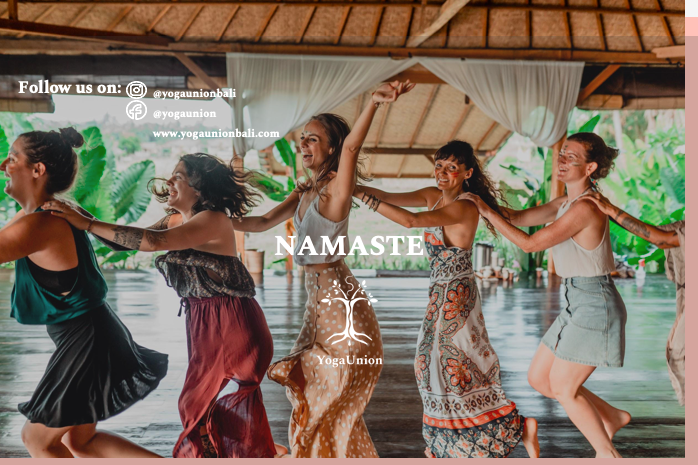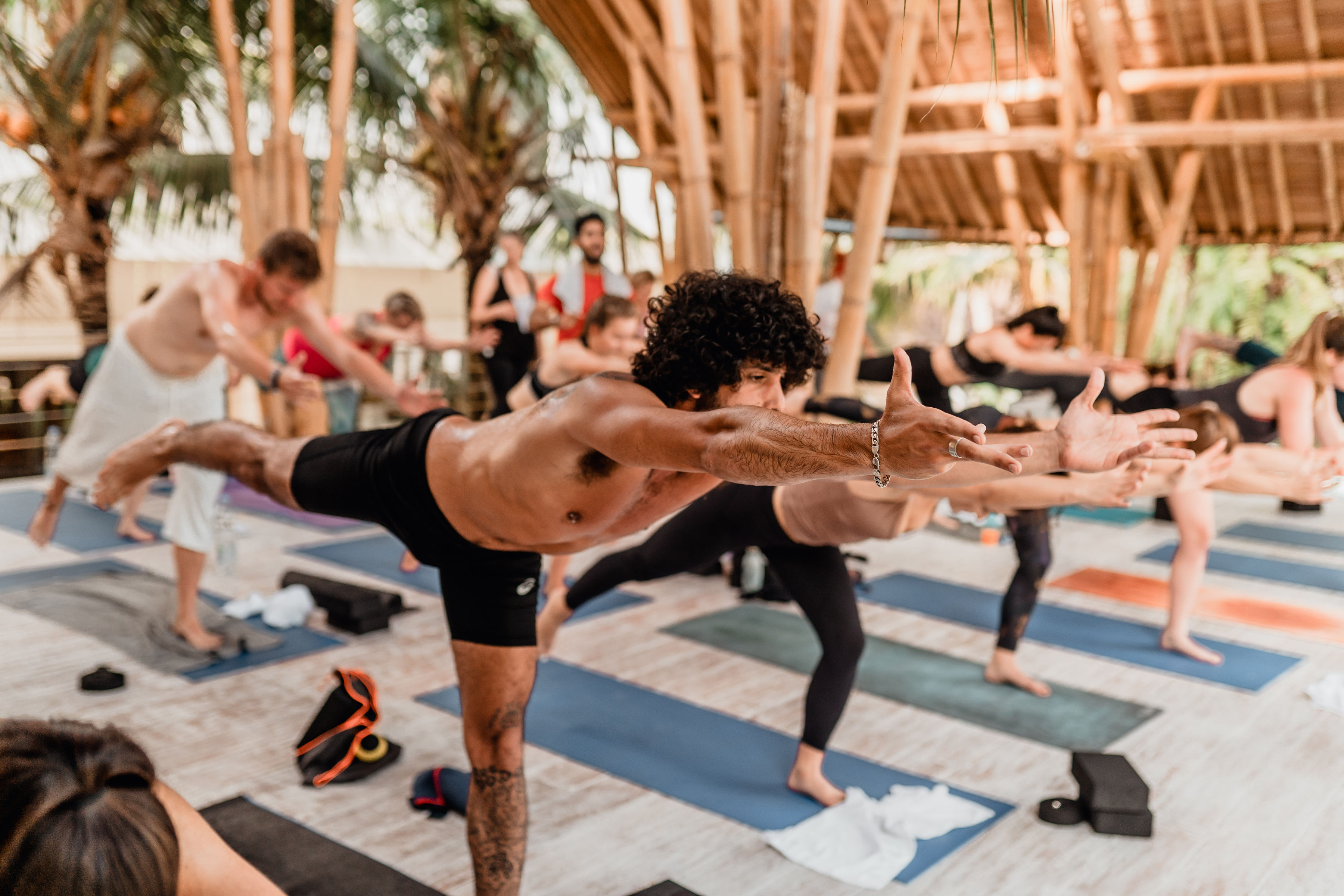 Our Courses
Dear Yogis,
As we try to adapt to the current situation, we've decided that now more than ever it's vital we carry on spreading the love of Yoga, Meditation and our teachings. We are now delivering an array of courses via an online learning platform, from our homes to yours, so that you can keep on with your learning and draw strength through this difficult time. We truly believe that these courses will make you fall in love with YogaUnion and our message. As part of YogaUnion family, you will be welcome to complete your education with us in Bali, once able.
We hope you join us online & eventually we meet offline, in Bali. Namaste.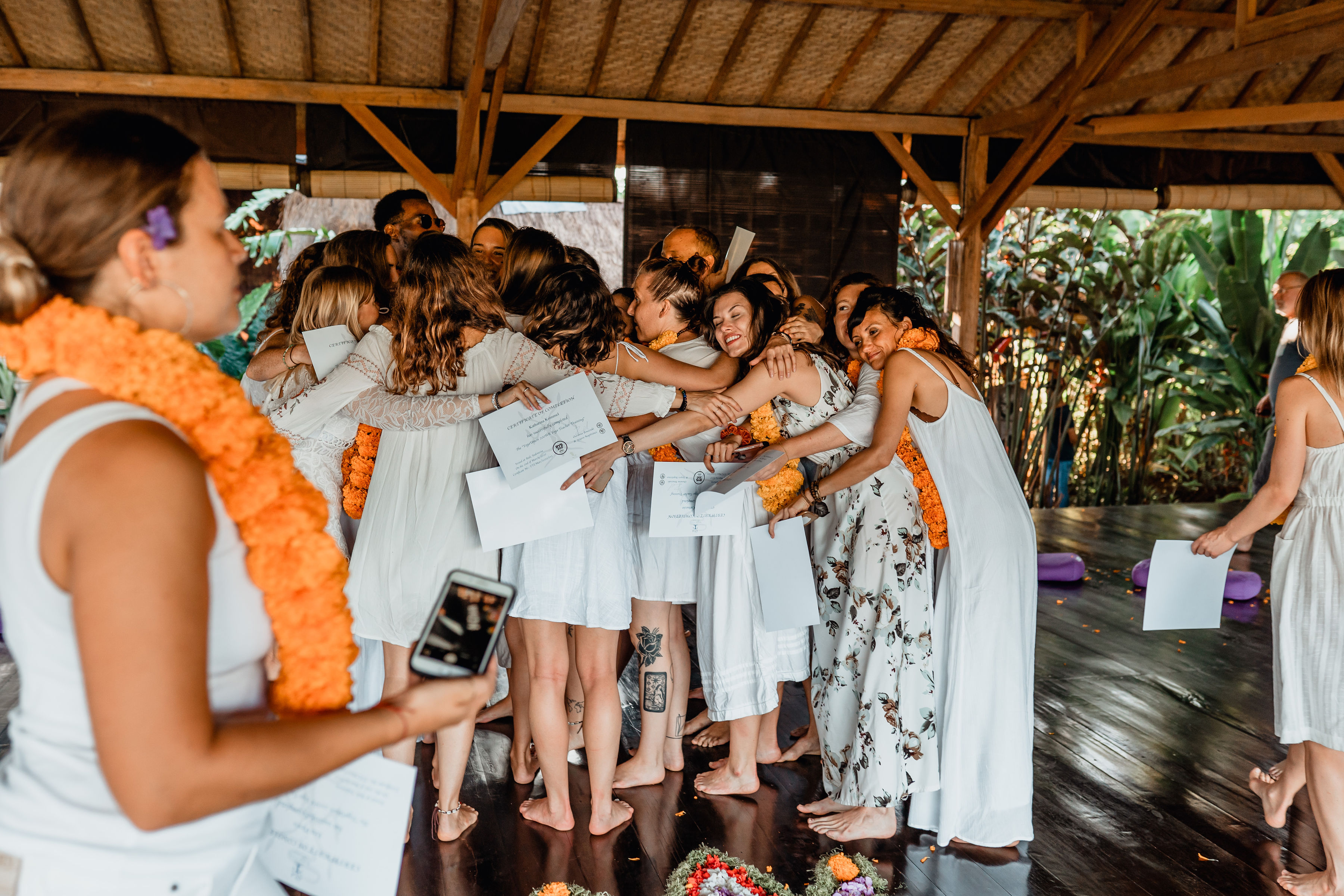 More than 3000 graduates and counting
Become part of our family and start your journey online – at your own pace, with an option to complete your education in our beautiful location, in Ubud, Bali. 
Namaste
Visit our website:
Or follow us on:
Instagram @yogaunionbali
or Facebook @yogaunion
For any further information, please contact us directly at [email protected]